Música - Letras de canciones y Vídeos Musicales
Música actual, música moderna, música de antes... música para todos los gustos.
En esta sección podrás encontrar tus letras de canciones favoritas y sus vídeos musicales.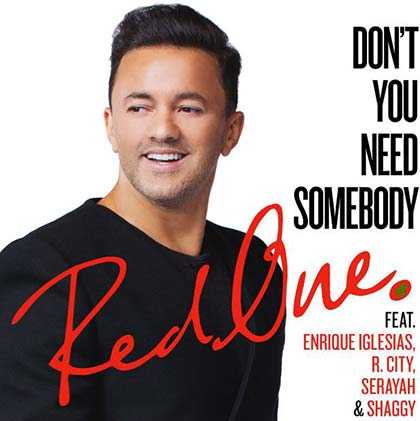 Letra y Vídeo de la canción Don't you need somebody, de RedOne, Enrique Iglesias, R. City, Shaggy & Serayah
Don't you need somebody (2016)
[RedOne]
Salute
It's Red One!
(R. C yeah!)
It's Mister Lover yeah
(Na, na, na, na / ooh, na, na, na)
Enrique and baby Serayah!
[R. City]
Wide awake, wake, wake 'til 6AM
(Time to work)
Let me make, make, make you come again
(Don't ya)
Keep it hush, hush, hush, don't tell no one
(Undercover Mister Lover yeah)
Got enough, 'nough, 'nough to turn, you on!
[Enrique Iglesias]
Baby just keep it our little secret
What they don't know won't do them no harm
We can do mouth to mouth with no speaking
We can see eye to eye in the dark...
[R. City]
Oh-oh-oh, don't you need somebody
Baby I wanna, I wanna know
To keep you up all night
Baby I'm at your, I'm at your door
Don't you need somebody
When I knock, when I knock open up
Your love can let me in
Oh, don't you need somebody
Baby I wanna, I wanna know
To keep you up all night
Baby I'm at your, I'm at your door
Don't you need somebody
When I knock, when I knock open up
Your love can let me in
Na, na, na, na
Ooh, na, na, na
(Talk to them Serayah)
Detalles

Escrito por:

estefy

Categoría: Otros Cantantes
Lee más: Letra y Vídeo de la canción Don't you need somebody